ABOUT US
klatie.com is an online retail store, which is selling men's shorts, including swim trunks, workout shorts, and leisure shorts. klatie registered in China in 2022, with our own warehouse, distributing products to USA, Canada, Europe and Australia. Our popular products, hybrid gym swim shorts stay ahead of men's fashion all the way. Worth mentioning, we launched a unique design this year - surprising lining. The outer shorts have a solid color with an elastic waistband for comfort and support. The inner lining has an abstract pattern that gives off an athletic vibe.
WHAT IS KLATIE?
Klatie is a swim trunk brand that combines fashion with a concern for our oceans. The Klatie swim shorts combine trending patterns and vibrant colors, and are made from the highest-quality recycled materials in swimwear. They are designed to celebrate your confidence, in style and comfort. Our trunks are stretchy, breathable, fast-drying, and extremely comfortable, making them impossible to miss whether worn in the water or on dry land.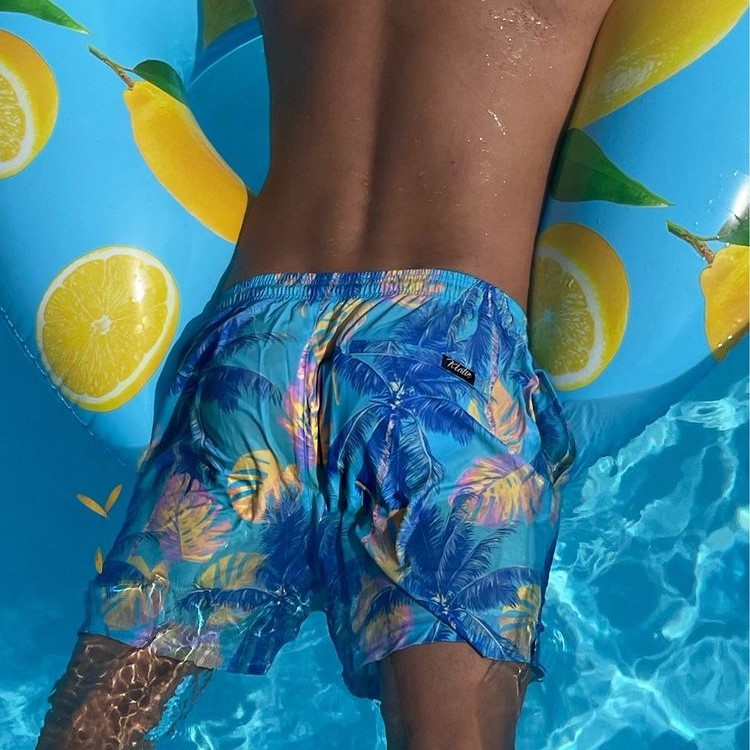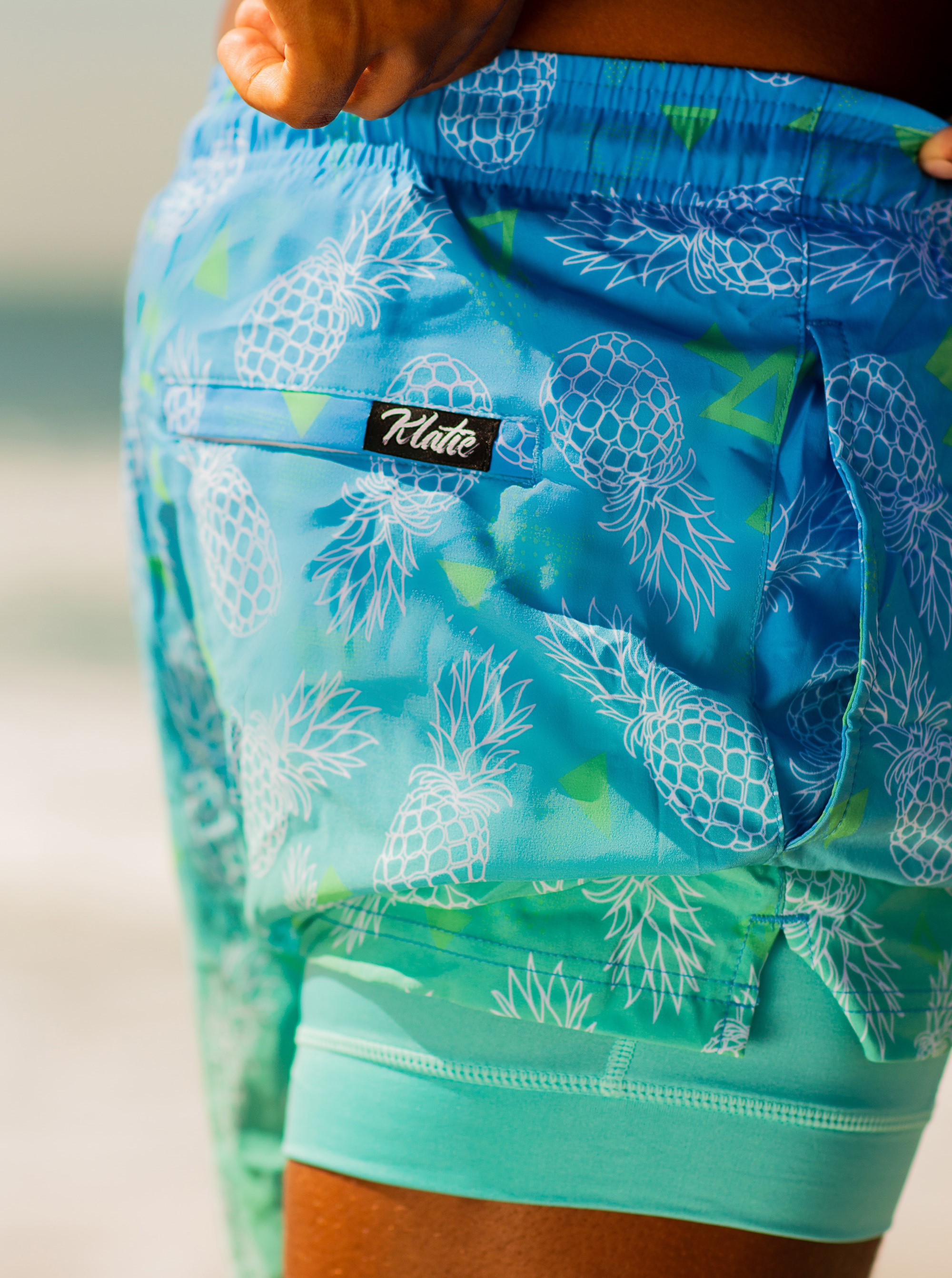 OUR STORY
Klatie was founded in 2022 by a group of friends who spent a lot of time on the beach and playing outdoor water sports every summer. Experiencing the endless freedom and happiness of the beach, we are also worried about the place we love since witnessing more and more plastic waste along the coastline. Moreover, we were tired of uncomfortable net linings in those classic swim trunks when we are having fun on the beach. And these thoughts has grown into the brand you see today!
What if we took the high-quality materials, and made them into a really soft and comfortable swim trunk? What if we try to develop anti-chafe swim trunks?
We made all efforts to do it! We launched our high-quality swim trunks in April 2020. And in the subsequent years, we launched swim trunks with compression liner, hybrid gym swim shorts, and workout shorts with the breathable liner to round out men's Wardrobes. We maintained a consistent focus on building the perfect product for your fashion all the way and wove every piece of fabric and pattern around that objective.
THE LIFESTYLE
Our goal? A pair of shorts meets your requirements of playing with water, hanging out, and doing gym. Klatie's shorts are for individuals who share a love for the water and the outdoors. You can wear Klatie at the Waikiki Beach, surf in Bali, or do exercise in the gym. Get out there, soak up the sun and experience the super comfortable swim trunks like you never have before. It's all about comfort!
Now, we are proud to say our compression-lined shorts are the most anti-chafe and comfortable choice for your pool day, gym day, or lazy day.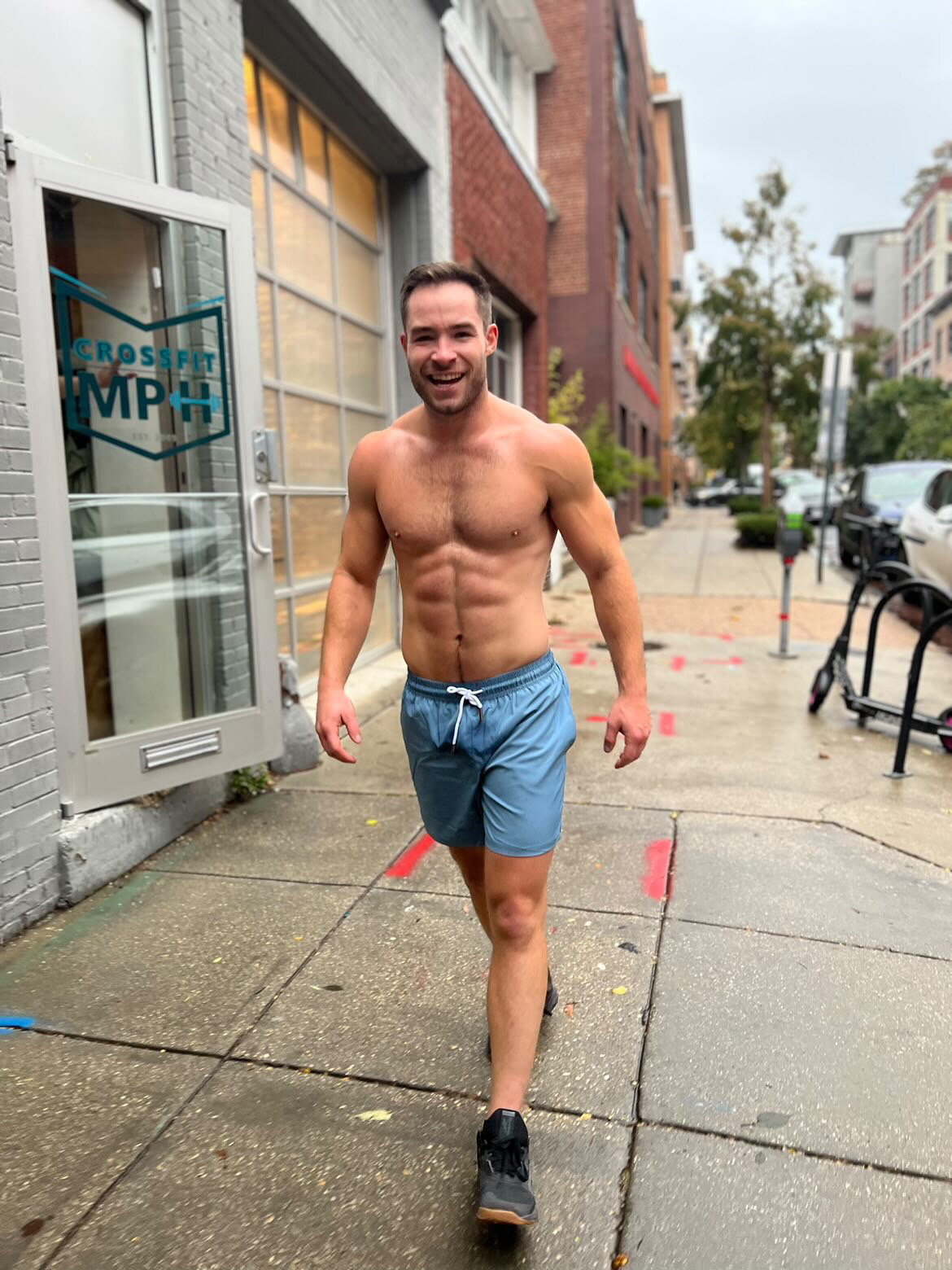 If you have any other questions, please feel free to contact us.
Phone number: +1 213 425 6711
Email: service@klatie.com
Service time:
Monday - Saturday: 10am - 6pm PST
Business Address: 494 Lower Fricks Lock Road, Unit 102, Pottstown, PA 19465